Linux Cloud Servers by Falcon Internet
Our Linux Cloud Server solution, using the latest in Virtual Private Server (VPS) technology isseamlessly integrated within Falcon Internet's robust Hyper-Converged Cloud Infrastructure. The stability of these Linux Cloud Servers is underpinned by a resilient, multi-node structure with a built-in automatic fail-over mechanism that ensures uninterrupted operations even when a node becomes non-responsive.
Further fortifying this solution is our Storage Area Network (SAN) which is exclusively flash-based and designed with a high-availability configuration, thereby ensuring superior uptime and unrivaled performance. In concert with our Interworx Control Panel, this allows for comprehensive control over your hosting environment, underscoring our commitment to providing you with the highest standard of service delivery.
Powerful Dell Enterprise Infrastructure running Cisco Backed Networking
Choose from popular Linux Distros, we recommend Rocky Linux 8 or bring your own ISO, we'll install it!
Generous Bandwidth and Data Transfer with each plan!
Full root access, control every aspect of your server or ask us to manage the server for you
Scale your server up when you need more memory, bandwidth, or speed
Multiple IPs Available, just $3/ea per month (1 included)
View Traffic Graphs, Reboot/Reinstall your server from our Control Panel
24×7 Proactive Site Monitoring and Response
Optional Interworx Control Panel
Full Backup Services with options for Enhanced Backups
Free Technical Support from our friendly, knowledgeable staff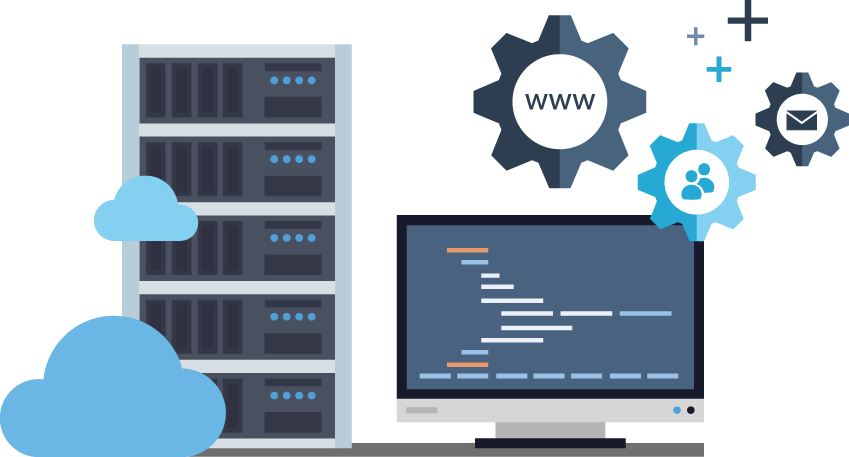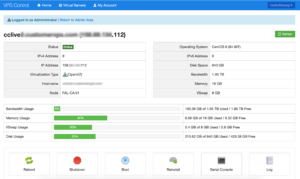 Control Your VPS Cloud Server
With our secure control panel, you can control every aspect of your Virtual Server. Reboot, reinstall the operating system, change the operating system, power up, power down. You can even change the password. If you are having problems, you can use the HTML 5 based KVM.


Cloud Server Plans
Cloud Servers are virtual, scalable, private servers you can deploy in our cloud infrastructure. For the ultimate in customizability, a Cloud Server is the best option. You get full root access and we can scale your server to the size you need in a few clicks!
Customers Interested in Cloud Servers also purchased
Falcon Internet always operated in the most professional manner and the quality of the services he offered always have a professional polished look and feel. I would highly recommend Marc to anyone looking to upgrade their business web site or internet application.

Nicky S.
CEO, CarolinaNet
Falcon Internet knows their stuff. I trust them to manage my sites and keep them up. I highly recommend him and his company!

Nathan T
CEO, NathanTabor.com
I have sent several clients to Falcon Internet and they always exceed expectations of myself and the client. When migrations go wrong (and they usually do), they digs into the HTML, PHP, Lasso, etc and either fix it or makes recommendations for researching/fixing. A TOP notch hosting provider, no doubt.
Brian Middendorf
Product Design and Development, YABhydration, Inc
I wanted to take a moment to pass my gratitude to you and the Falcon Internet staff for the unwavering one-on-one customer support I've received over the years. … Just about anyone can provide hosting these days, but reliability and assurance of great customer support are where the true value lies!

Israel T.
Photographer, Artist, Web Developer/SEO, Marketing Consultant,
I've worked with Marc from Falcon Internet]for many years and highly recommend him as a programmer, system admin and hosting provider. He has proven himself to be an invaluable member of the community due in part to his broad range of experience and knowledge.

Bil Corry
Director, Security Assurance
If tFalcon Internet services offer affordable hosting at incredible performance and great customer service.

Steffan C
Owner, Execuchoice