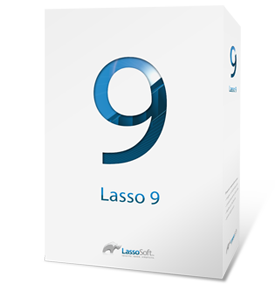 Two Decades of Lasso Web Hosting with Falcon Internet
Falcon Internet built and hosted it's first website with Lasso and Filemaker more than two decades ago. On-going, Falcon Internet has served the Lasso Community with affordable plans with features that other platforms have been accustomed to. The result is the best Lasso Hosting service available.
Lasso Web Hosting Features:
NEW –

Full Support

on Rocky Linux 8 for legacy Lasso 8.6 solutions including ImageTags and File Uploads
Unlimited MySQL Databases and Users
Choose Lasso 9 or legacy Lasso 8.6
Generous Bandwidth and Data Transfer
POP/IMAP Email Accounts with Free WebMail
Real-time Traffic Graphs and Access/Error Logs
24×7 Proactive Site Monitoring and Response
Falcon MultiDenfense™ Technology protects against many threats
Facility Wide Anti-DDoS and IDS/IPS protection
Multi-User FTP Access and Shell Accounts
A+ Rated Redundant DNS
Free Technical Support from knowledgeable staff
Lasso Hosting Partner Founding Member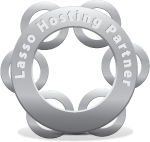 Falcon Internet has been a Lasso Hosting Partner since inception. In addition, we worked directly with LassoSoft to help develop the current hosting partnership plans that offered an affordable entry cost to Lasso Hosting & Development.
Falcon Internet provides expert support for hosting Lasso-based solutions. In addition, our staff is knowledgeable in the latest Lasso practices and participates regularly in discussions on the official Lasso Talk List and other forums.
Complete Control Over Your Hosting with Interworx
The InterWorx Hosting Control Panel is a Linux based dedicated server and VPS control panel. Interworx allows you to manage every aspect of your hosting account! Easily create email and FTP accounts, adjust spam settings, create and administrate MySQL databases, view log reports, manage DNS, and much more!
Order your Lasso Solution now, from Falcon Internet:
Falcon Internet Lasso Hosting Plans
Shared Lasso Hosting is Perfect for Smaller Lasso Driven websites that don't have complex or demanding requirements.
Lasso Cloud Servers are scalable Virtual Servers that give you full control over your Lasso Driven Website. You get full root access, just like it's your own server!
Customers Interested in Lasso Hosting also purchased
Falcon Internet always operated in the most professional manner and the quality of the services he offered always have a professional polished look and feel. I would highly recommend Marc to anyone looking to upgrade their business web site or internet application.

Nicky S.
CEO, CarolinaNet
Falcon Internet knows their stuff. I trust them to manage my sites and keep them up. I highly recommend him and his company!

Nathan T
CEO, NathanTabor.com
I have sent several clients to Falcon Internet and they always exceed expectations of myself and the client. When migrations go wrong (and they usually do), they digs into the HTML, PHP, Lasso, etc and either fix it or makes recommendations for researching/fixing. A TOP notch hosting provider, no doubt.
Brian Middendorf
Product Design and Development, YABhydration, Inc
I wanted to take a moment to pass my gratitude to you and the Falcon Internet staff for the unwavering one-on-one customer support I've received over the years. … Just about anyone can provide hosting these days, but reliability and assurance of great customer support are where the true value lies!

Israel T.
Photographer, Artist, Web Developer/SEO, Marketing Consultant,
I've worked with Marc from Falcon Internet]for many years and highly recommend him as a programmer, system admin and hosting provider. He has proven himself to be an invaluable member of the community due in part to his broad range of experience and knowledge.

Bil Corry
Director, Security Assurance
If tFalcon Internet services offer affordable hosting at incredible performance and great customer service.

Steffan C
Owner, Execuchoice